NEWS
Digital Leaders 100 Nominates FavourUp For AI Innovation Of The Year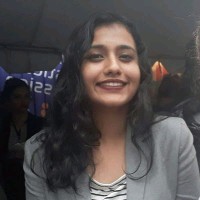 Sanika Rahul Savdekar |

27 Jul 2020
FavourUp has the privilege of being nominated for the Digital Leaders 100 awards this year. The annual Digital Leader awards are held to celebrate the individuals and organisations from the public, private and non-profit sectors who are demonstrating a pioneering and sustainable approach to digital transformation in the UK.
This year, the Digital Leaders list has ten categories, spanning from Healthcare to Smart Cities. FavourUp is nominated in the category of 'AI Innovation of the Year'. The category is in recognition of how Artificial Intelligence, Machine Learning and Natural Language are revolutionising services by using data to power automation of services. It is cognizant of the significant positive impact AI is delivering. This award recognises an exemplary product or service, which over the last year utilised AI positively to make an impact in its respective area.
FavourUp is one of the ten finalists, however it is the only business working to improve fashion and marketing. Digital Leaders appreciate FavourUp's AI and location-data drive service to provide fashion, retail, and travel brands with a web platform to run location-driven affiliate programmes. FavourUp's unique approach to replacing traditional expensive ad campaigns that are unscalable is to use social media influencers and create a digital community across the globe. Our Geotargeting Advocacy platform for fashion, retail, and travel brands creates an endless stream of localised user-generated content, tapping into local communities. The insights provided are down to postcode levels and can be used to forecast the trends at both micro and macro scales. FavourUp's unique use of Data analytics to predict local trends translates into real life marketing as well, with insights on content and promotion.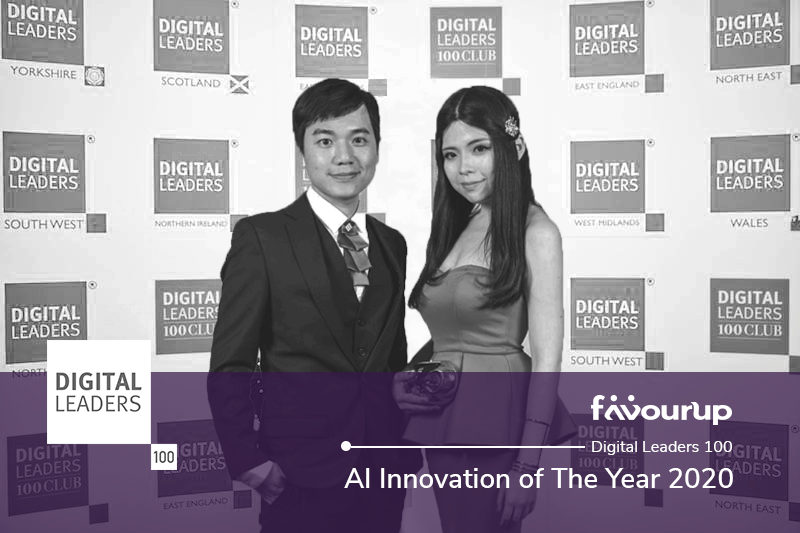 "Despite the hard work behind the tech, the whole FavourUp team has been dedicated to helping marketers to complete their localisation strategy without a hassle to understand all the technical jargons.
We are humbled to be listed on Digital Leaders 100 under the category of AI Innovation of the Year and be recognised for FavourUp's contribution to the UK's Digital Transformation. We are certain that we will continue to further contribute to the digital eco-system in and beyond the UK." said Andre Wang, Co-founder & CEO at FavourUp
To vote for FavourUp, click on the link here. Voting closes at 12 noon (BST) on the 28th August 2020.

About Digital Leaders:
Digital Leaders is an initiative that aims to create a shared professional space for senior leadership from different sectors promoting effective, long-term digital transformation. Their community of 100,000 senior leaders is involved in applying technology to promote economic growth, increase social well-being and narrow social gaps across the UK. They aim to give a voice to those who create a tangible difference in their fields, bettering markets, and businesses. Digital Leaders' Judge Panel features CEOs and Chairpersons from a multitude of fields, each an expert veteran on their subject matter; including Jacqueline de Rojas (President, TechUK) and Yatin Mahendru, AVP, New Markets, Head UK and Ireland Public Sector for Cognizant. The panel decides the nominations of top performers across categories, and the final list is decided based on public vote.