INSIGHTS
Tried and tested: how to increase your followers by 20% in one day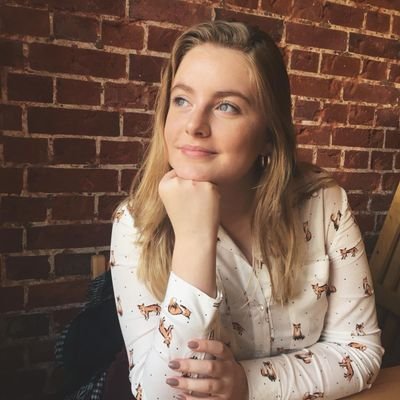 Millie Pritchard |

27 Jan 2019
Are you feeling as though your social media strategy isn't going to plan? Thinking that your business' Twitter account needs a bit of a revamp? Here are some tried and tested ways in which you can start afresh and rebrand yourself, and even possibly gain a 20% increase in your Twitter followers in one day…
Check out your competition
Have a look at your business' key competitor's Twitter accounts: what is the engagement rate on each of their posts? How is their profile laid out? What kind of tone-of-voice do they use for each of their tweets? Now, make a list of anything that you see as being effective on their page so you can test it out and see if you works for your own business. A lot of social media marketing is trial and error: some things work for certain brands, but can be less effective for others. It all depends on your image and target audience — so definitely keep this in mind.
Cut down those hashtags
When first setting up your business' Twitter account, it can be tempting to get a bit 'hashtag happy,' and start hashtagging every other word in your tweets. Hashtags are one of Twitter's biggest marketing features and they can be incredibly useful — but, only if they're used correctly. Try to not exceed 2–3 hashtags per post: any more than that and you run the risk of your brand being perceived as disingenuine by the public. Less is more, in this instance.
Analyse who you follow
Twitter is all about communication. Are any of the people you follow in a similar field? Is their content relevant to your company? Do some research into popular twitter accounts in your industry, and follow them. You would be surprised how many follow backs you can get from people who notice that you are both in a similar line of work. This allows for possible networking opportunities in the future.
Turn on Twitter's tailored trends
After analysing who you follow, this tool becomes so handy! Twitter's algorithm bases tailored trends on your location, as well as who you follow. So, if you are a marketing company, for example, and you have followed a bunch of different brands you would like to work with or even successful people in the field, you will be able to see what hashtags they are all using and interacting with. This allows you to formulate your tweets around particular hashtags; if '#ThursdayMotivation' is trending, make sure you tweet using it. However, make sure your tweet is relevant to the hashtag itself, or you risk being seen as a spam account that is just using random hashtags for views. Use it, engage with it, and in turn people should engage with you.
Acknowledge the importance of quality over quantity
Developing a good social media following is important for every business: digital is the present, and is most definitely the future. However, the real key to gaining important insights from social media is through engagement and interactions. A smaller number of engaging followers is so much more beneficial than a larger following that does not participate in your feed.
Have a question?
If you have a question, head on over to FavourUp's website. We have an instant chat on there, and typically reply within 2 minutes!
If you'd prefer to talk over FavourUp's Twitter, we are there when you are. We hope you've found this guide useful, and we wish you the best of luck on your social media marketing!
About
FavourUp is a Crowdfunding backed startup, pioneering the use of Endorsed Content and Machine Learning to help end customers locate the best fashion items they are looking for.
FavourUp is on a mission to provide smarter and more effective product recommendation beyond the fashion industry; bridging the gap between today's retail brands and tomorrow's technologies; creating a world where people will never buy a product they regret.