INSIGHTS
Pushing the Frontiers of the Global Market: What New Doors can Localised User-generated Content Open for Your Brand?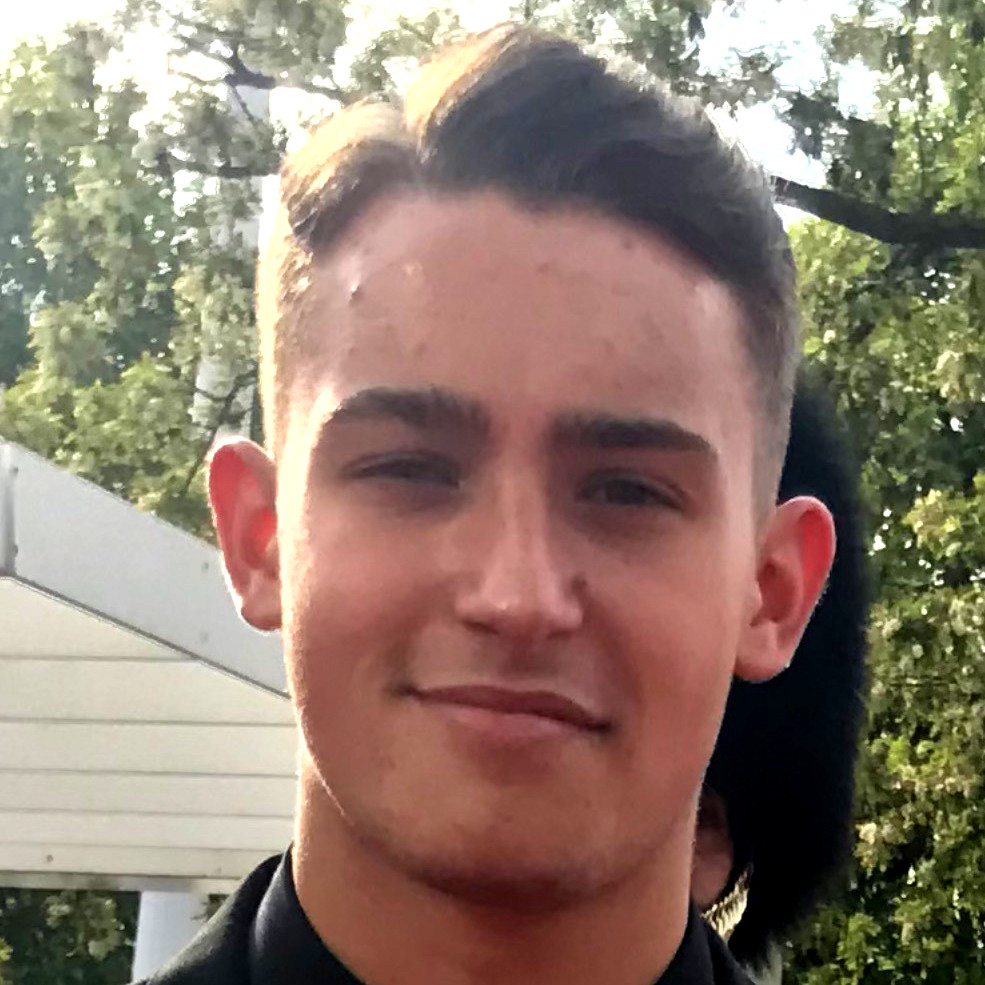 Milo Pope |

31 Jul 2020
Countless brands have long realised the fruits that user-generated content (UGC) bears, but how and why should it expand beyond just your local customer base and be further extended to global markets whilst still being effectively controlled?

Why localised UGC can be the perfect catalyst of success for brands
Localised UGC is the process of adapting or modifying any type of user content from social media posts, videos, images or texts for a specific international market and audience, aligning with their local tastes, language, traditions or regulations.
UGC alone is already known to be an extremely effective tool for brands to boost their product to a wide range of audiences and create engaging content. It's not only extremely cost effective, but it also captures that genuine feel and trust of what consumers think and feel about a brand instead of what a marketing campaign might suggest. As a Stackla survey highlights, 80% of people say that UGC highly impacts their purchasing decisions.
But, specifically localised UGC, tailored and adaptable for global markets, extends that trusting feel UGC offers to a wider international audience. It recreates the trust your brand can create through user content across a number of different global fronts.
As the Nieman Journalism lab support, geo-targeted posts were found to be six times more likely to be successful than globally shared posts. Localised UGC hence allows your brand to become accessible to a wider range of customers and gives you a link to new markets whilst still maintaining a trusting bond between consumer and marketer.
How does this take place in practice?
This can be seen across numerous different global companies.
For example, Virgin Holidays' #SeizeTheHoliday campaign, which showed live footage of people's holidays that they requested permission to use in a TV ad, boosted their online bookings by 260% and won them the Marketing Week 'Campaign of the Year'.
Additionally, Expedia were able to increase their blog traffic to 34% each month after their #EyeWanderWin competition that encouraged 4,350 people to post their authentic personal destination pictures online in order to win a free trip. Something which Singapore's Expedia SEO Specialist Rebecca Pinnavanam remarked as helping Expedia to, "better localize our online experiences for our Asian markets with this large library of authentic traveller content."
In either case, both illustrate the potential that localised UGC offers; that it is adaptable for a global audience and creates lasting connections with users.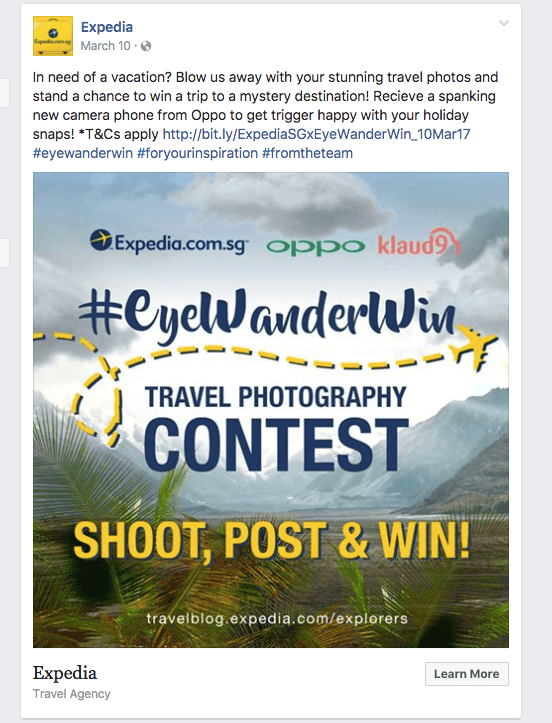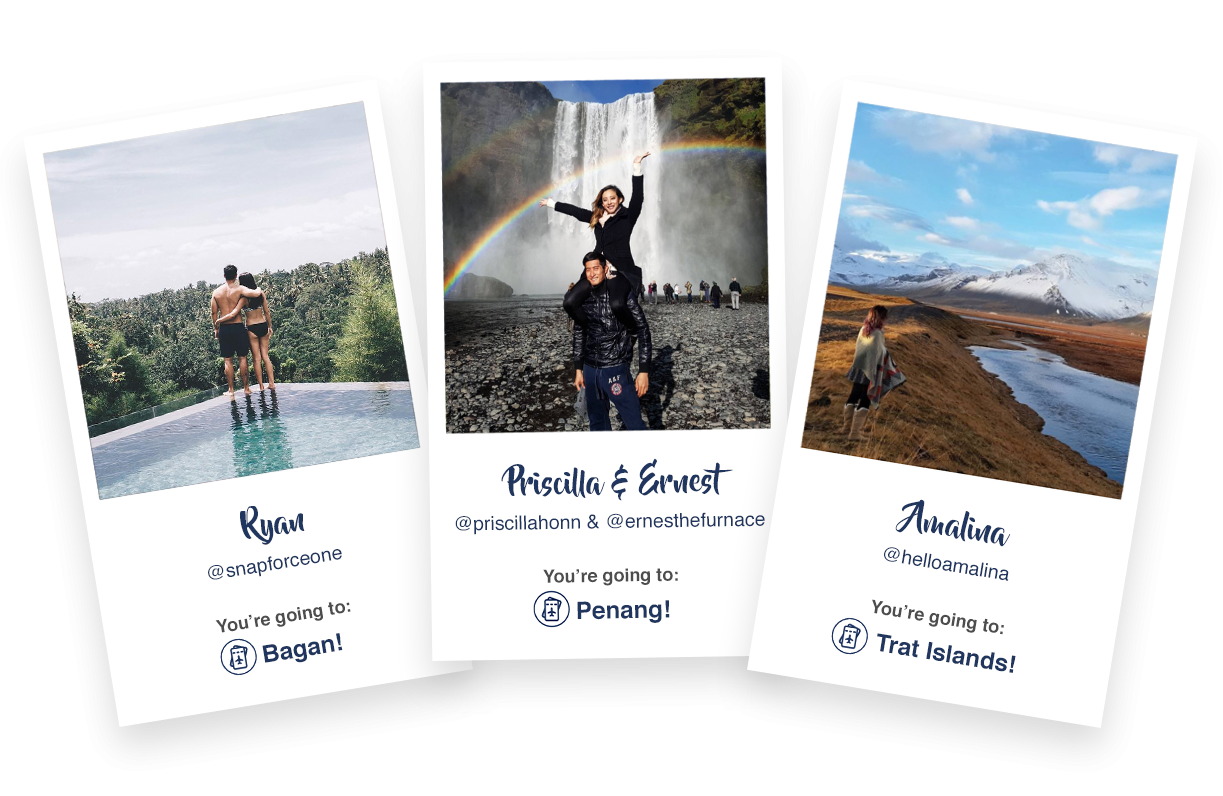 How can we understand the benefits localised UGC offers within the luxury fashion and retail industry?
Narrowing in our focus now to the retail and fashion industry and applying the previous lessons outlined above, we can arguably say that localised UGC is none more so important than when it comes to this area.
As a survey reveals, "User generated content on product detail pages and on checkout pages results in a 5-7% increase in conversion rate", and how, "UGC on e-commerce product pages increases the average order value by 2%.".
In an age where photoshop and unrealistic expectations are all too readily placed on the clothes people try – placing at the forefront of your brand personalised, authentic user content that is also tailored to specific audiences humanises your selling approach. Showing fellow customers and people interacting with and enjoying your product builds a distinguishable identity that customers can immediately identify with.
Successful examples of fashion brands utilising localised UGC
This can certainly be seen when we look at major global fashion brands.
For example, we can see with Topshop during the 2014 London Fashion Week they generated a campaign encouraging people to post photos with the hashtag #TopshopWindow to be in their virtual fashion show for the week and feature in the window of one of their flagship stores at Oxford Circus. It went completely viral, engaging with around four million people, and led to an increase by 75% in sales and an 11:1 return on their initial investment.
Additionally, we can also see another top brand in Marc Jacobs take an untraditional UGC approach of casting models for their latest clothing range through a campaign on Instagram with the hashtag #CastMeMarc instead of hiring professional models. This adaptable, imaginative way of casting models created enormous attention with over 15,000 photos being submitted within the first 24 hours and over 70,000 in total by the end of the campaign.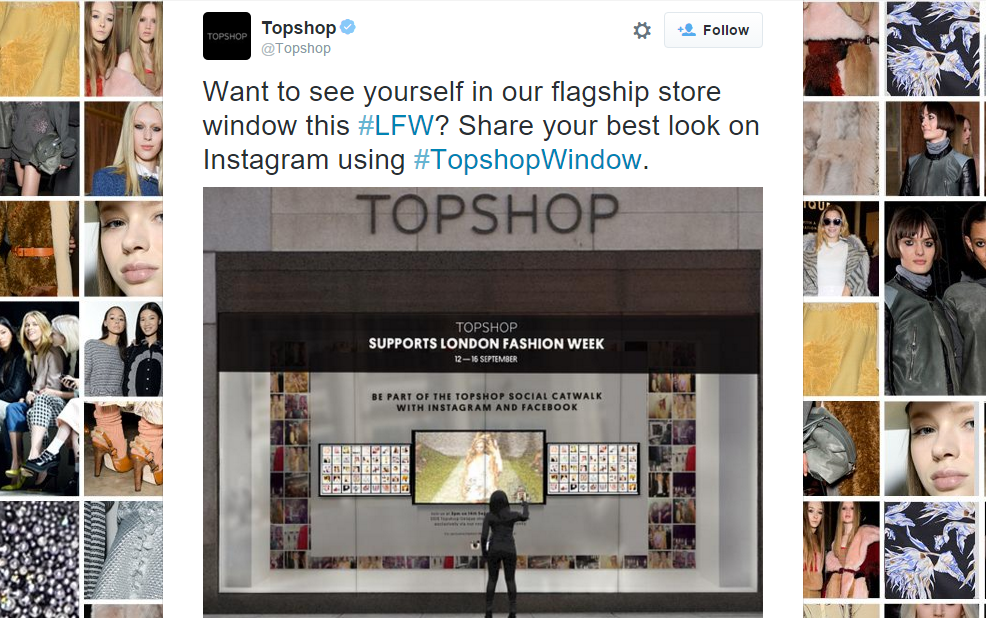 What fashion brands' marketers can aim for in the future
Although, clearly, building such brand recognition and recognisable products are far from easy or simple tasks, for fashion brands' marketers from all different levels from global names to the start-up level – beginning to think along these lines of localised UGC is the perfect way forward to gain attention and build a stronger global customer base.
Localising UGC isn't limited to just a certain subset or corner of the fashion and retail industry, it's an extremely important and effective tool that when implemented can allow your brand to simultaneously test different global markets to see where you make more of an impact or are more effective whilst still having the creative space and opportunity to be able to deliver and drive through the core unique identity of your product.