GENERAL
Think Global, Act Local: Why Localised UGC is the Future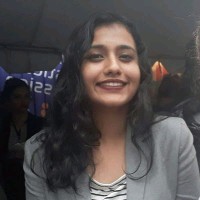 Sanika Rahul Savdekar |

04 Jun 2020
For many brands, influencer marketing has become staple, but it is not enough to garner an international customer base. Is localised user-generated content the answer?
Influencer or customer-generated content is a form of user-generated content (UGC) , any content - including images, blogs, video, and chat forums - created by a brand customer and shared on a digital platform. Although paid, User generated content is beneficial for brands on multiple fronts. For one, UGCs providing authenticity to marketing. Consumers now influence their family and peers more than ever, and those referrals are one of the least expensive and more effective ways of quickly expanding a customer base. 68% of 18-to-34-year-old social media users claimed that they were likely to make a purchase after seeing a friend's post. With more and more people inclining towards like-minded brands, seeing like-minded people vouch for brands boosts sales. UGC, like all social media marketing, provides for instant feedback. Traditional marketing takes months to formulate and execute, but UGC is quick to release and often on-trend.
But a more important question presents itself- if the point of influencer based content is to provide an authentic experience, why do brands use content that consumers in other countries may not relate to?

Why Localised
Creating localised content lets your audience know you understand their geographic region and can meet their specific needs. Develop content in the local language to encourage interaction and show prospective customers you respect their culture. Building customer loyalty in specific markets is a localised strategy that enables you to speak directly to your most important buyers. 64% of technology buyers value localised content that's "tailored to their country or geography" during the technology decision-making process. In short, Localisation creates a connection that enhances the value of your product to the consumers.
Localisation of market can be done by translating content to the local language and creating regional marketing materials while keeping the local culture and traditions in mind. Digital marketing globally cannot be just copy pasting universal content across platforms and demographics. Social media content needs to fit needs on two scales- one, it needs to be unique to each location, and two, it needs to be relatable personally. Language plays a big role here- 75% of consumers prefer to buy products in their native language, while 86% of localised marketing campaigns performed better than English-only versions. Many consumers will not make purchases that are not in their native language. Studies suggest 75% of people start with the top three shops that are in their language, and 60% never buy from English-only websites.
A key challenge that expanding to global markets while providing localised content is the ginormous costs it brings with itself. Brands who are already cutting out from traditional media strategies to accommodate for user generated content may find it difficult to further spend on different marketing strategies for each region. The solution to localising content at a minimum price comes by combining the two worlds of user generated content and localised content. The ideal of FavourUp ties in perfectly with increasing to global markets while maintaining content personalisation.


What Does FavourUp Do?
FavourUp creates user-generated Content that is aligned with a brand's desired localised content strategy. It begins the process by auto-inviting local customers, influencers, and employees to join the affiliate program, and associating themselves with the brand. This makes them part of both the smaller, location-based community and the larger global family. Through these influencers, FavourUp tries to create hyper-targeting content specifically for the customer base where the content creator is based. Locations could vary based on city, country, or region. All content created is for the niche that the brand is looking to target in an area- a luxury brand can reach out specifically to the market it desires and provide firsthand testimonials to its target demographic.
FavourUp ensures success by providing its creators with a location-driven revenue-based model, thereby giving creators a powerful reason to align with FavourUp's organic local marketing. This model is cost-efficient, and much cheaper than traditional marketing strategies. FavourUp then picks from the influencers by managing the created content across channels. Top performing content is also shared across regions and applications. The benefit of this cost-effective marketing tool is that brands can now explore markets like never before, especially in the wake of the Covid-19 crisis where much offline retail has come to a halt. FavourUp's intuitive Content Platform unlocks the potential of digital commerce, from product discovery to making a purchase. There than meets the eye, though- FavourUps digital marketing goes way beyond the flat screen of our devices. It uses Data analytics from digital marketing to predict local trends, which can be used to stock up on trends and cater to local customer preferences. The data from online marketing can also be used for more traditional marketing methods, such as to place outdoor ads and host geographic promotional activities.
Marketing is the way for brands to reach customers, but with FavourUp's local UGC, brands can provide a personal experience to each customer.