GENERAL
Top 7 Ethical Influencers Sustainable Fashion Brands Should Work With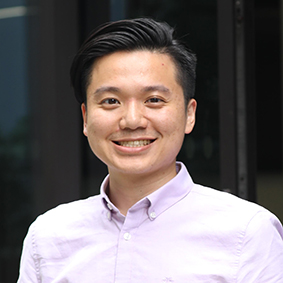 Andre Wang |

13 Feb 2019
Influencer marketing? No…it's too risky. After talking to over 50 UK-based fashion brands, I can say that the main concern of fashion marketers with influencer marketing in 2019 is that many self-labelled influencers buy fake followers.
While working on an ethical brand with a social goal, you want to make sure you work with genuine influencers that are making the right impact as you expected. You don't want to see an Instagram hippie racist in your sustainable dress judging others by their appearance. In this scenario, the more famous the influencer is, the more your brand is hurt. David Beckham's son, Brooklyn Beckham, is the best (actually worst) example when he posted photos of Asian tourists during his trip in Italy on Instagram.
To help you avoid the risk of hiring wrong influencers, I have listed 7 top-tier ethical UK influencers you should work with. They genuinely care about not only fashion but also the society. You'd like to have a look them if you are working on a sustainable fashion/lifestyle brand targeting the UK market.
Here we go the list:
Ruth MacGilp (Edinburgh, @ruthmacgilpblog)
Ruth is an industry expert herself. She has a great knowledge about influencer marketing and ethical fashion. The aesthetic of her blog is simply stunning.
Different from other Instagram influencers, Ruth also writes about fashion industry insights. If you are targeting fashion marketers in particular, Ruth is the go-to person.
Marta Canga (London, @marta_canga)
Marta is a London-based girl originally from Spain. Marta has a very international mindset due to her background. Everything vegan is her thing, including what she called 'Vegan Fashion'.
Nataly Elbaz Björklund (Oxford, @natalyelbaz)
Nataly is born in Tel Aviv, Israel, raised in Bangkok, and spent 6 years in London. She is currently based in Oxford. As a new mother, you can expect more work from her will include her lovely child's face as the one shown below. Nataly could be a particularly great fit if you are selling sustainable baby clothes to new moms.
Hannah (UK, @palomaindisguise)
Hannah's blog Palomai in Disguise has a focus on charity shop and vintage. Hannah is currently on a journey to learn about sustainable fashion brands. In addition to giving fashion tips, Hannah has also done a helluva fashion DIY, which is inspiring to youngish audience.
Jen Brownlie (Scotland, @jen.brownlie)
From Jen's Instagram feed and her blog, The Sustainable Edit, you can tell Jen has a pure love in knitwear and tea. She is an advocate that 'sustainable lifestyle shouldn't involve sacrificing the things you love'. Jen is also the winner of Go Slow Award 2016.
Karen Maurice (London, @n4mummy)
Karen has worked in fashion as a buyer for 10 years. N4 Mommy is turned to a sustainable fashion advocate from a fast fashion customer. In Karen's Instagram feed, you will see the dynamic between her and her two kids. It's also a blog written by a mom for moms.
Rubby Isabella (UK, @_sunfl0werseed)
Rubby is a vegan influencer running a personal shop on Depop.
Conclusion
The rule of thumb is always building the relationship with influencers in your niche even before planning your influencer campaigns. It takes time to analyse the audience of an influencer. It takes equally amount of time to assess the quality of the engagement between the influencer and his/her audience.
By direct messaging them, you may also find the hints if they are a genuinely nice person standing for your brand vision. The more you know the influencer, the more you can make most out of the relationship.
Most importantly, the relationship should not end after a collaboration. Your customers should know how much these stunning influencers like your brand when they are shopping. Build an even more sound and meaningful relationship with influencers by showcasing their posts with your product on your website and letting them know. They will love your brand more than any brand that he/she collaborate with. To leverage your endorsed content on your website with us and improve your ROI in influencer marketing, fill out the form below and we will chat!